How Painful Is Laser Tattoo Removal?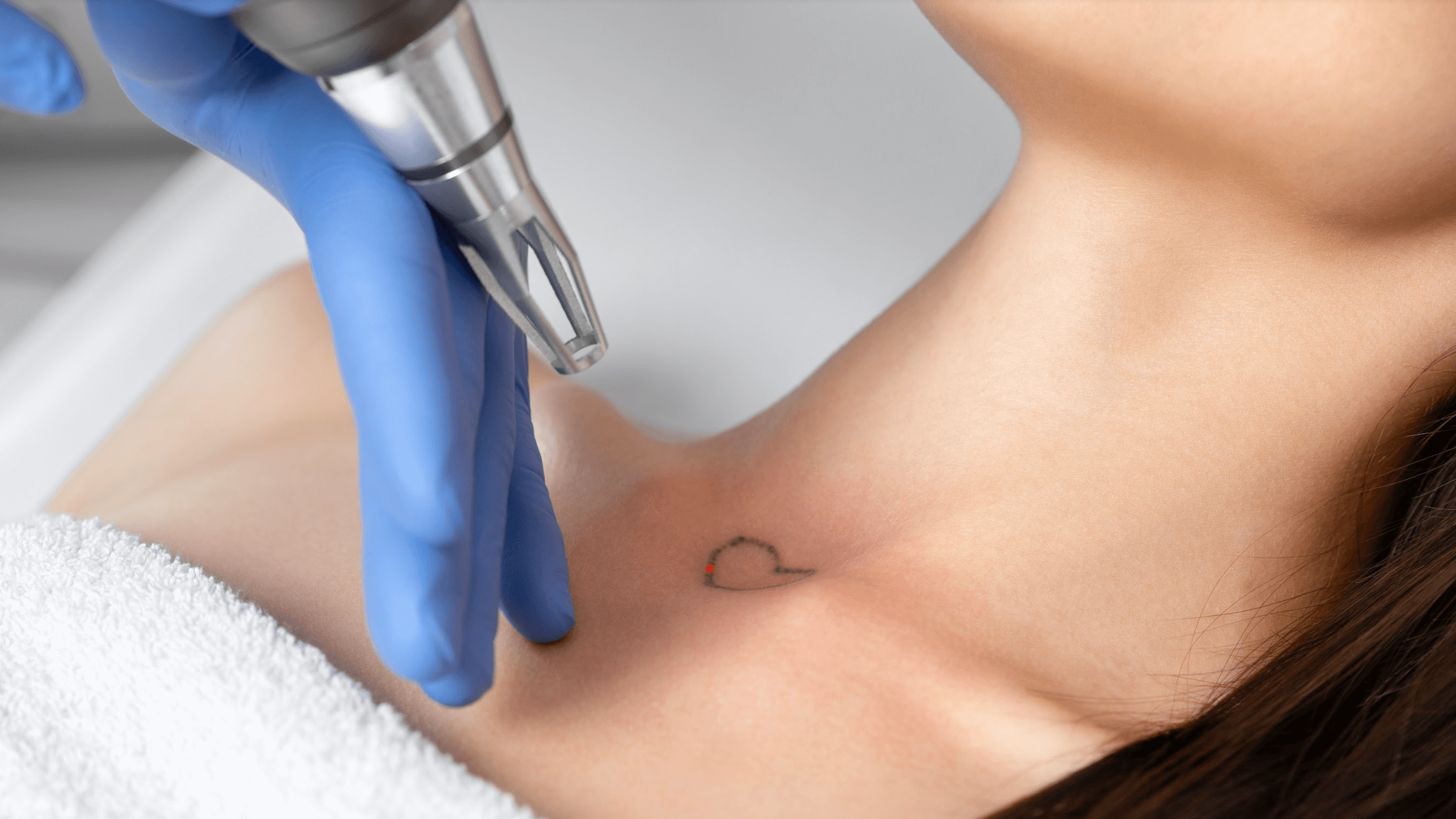 Getting a tattoo is no longer a lifelong decision you have to live with, and you now have options to make your ink virtually disappear. Whether it's removing a mistake or something you might have outgrown, laser tattoo removal can right many wrongs and regrets. The procedure is effective and targets the deepest layers of skin where the tattoo ink appears. Dr. Clifford Fetters and the team at Health and Wellness of Carmel can provide a laser tattoo removal procedure that can remove whatever's on your skin.
You may be concerned about how painful the laser tattoo removal procedure can be, but the good news is that any discomfort isn't usually considered too intense, especially when you have trained professionals like ours on hand in Carmel, IN.
How does the laser tattoo removal process work?
Our experts at Health and Wellness of Carmel use the Harmony XL Pro advanced laser system from Alma for fast and effective tattoo removal. The laser produces heat energy to break apart the ink deep inside your skin, even if it is dark or multicolored. The laser uses different energy amounts and wavelengths for each of the colors in your tattoo, so it can target darker or brighter colors that aren't always easy to remove.
The ink particles will break down without scarring or burning the skin. The body's lymphatic system will clear the ink particles from your body after a while, ensuring the skin looks clear once more. The number of sessions you'll require will vary, with more elaborate or detailed tattoos often taking longer to remove. We can help you figure out how long your procedure will take for your specific tattoo during your initial visit.
What will my skin feel like after the tattoo removal process?
The effects of the laser tattoo removal process at Health and Wellness of Carmel will vary by patient. You may feel some slight pains, but they will be similar to what you might experience after sunburn. Any discomfort you feel will not be as prominent as what you'd feel following an actual sunburn.
Areas that are more sensitive to pressure are more likely to feel pain and irritation following treatment. Areas around the forehead, wrists, ankles, or the ribcage area are more vulnerable to pain, especially since the treatment targets deep skin tissues.
We can apply a numbing agent over your targeted area before we start to keep the laser from irritating your skin. We can also inject a local anesthetic into the area, but the effects will not keep you out for long. One of the benefits of the Harmony XL Pro is the cooling effect to help counter the heat of the laser.
Keep your stress under control
One tip we recommend before undergoing a laser tattoo removal procedure is to avoid adding more stress to yourself. Emotional factors, such as stress, anxiety, and other negative feelings, can increase pain perception. Keeping your mind at ease before the treatment starts can go a long way toward helping you feel better about the removal effort.
Find out how the laser tattoo removal process in Carmel, IN
Your unwanted tattoo will become a thing of the past when you consult Dr. Clifford Fetters and the experts at Health and Wellness of Carmel for help. We provide laser tattoo removal services for patients in Carmel, Noblesville, and other parts of the Indianapolis area. Visit our website to plan your initial appointment with us in Carmel, IN.