How Effective Is Laser Tattoo Removal?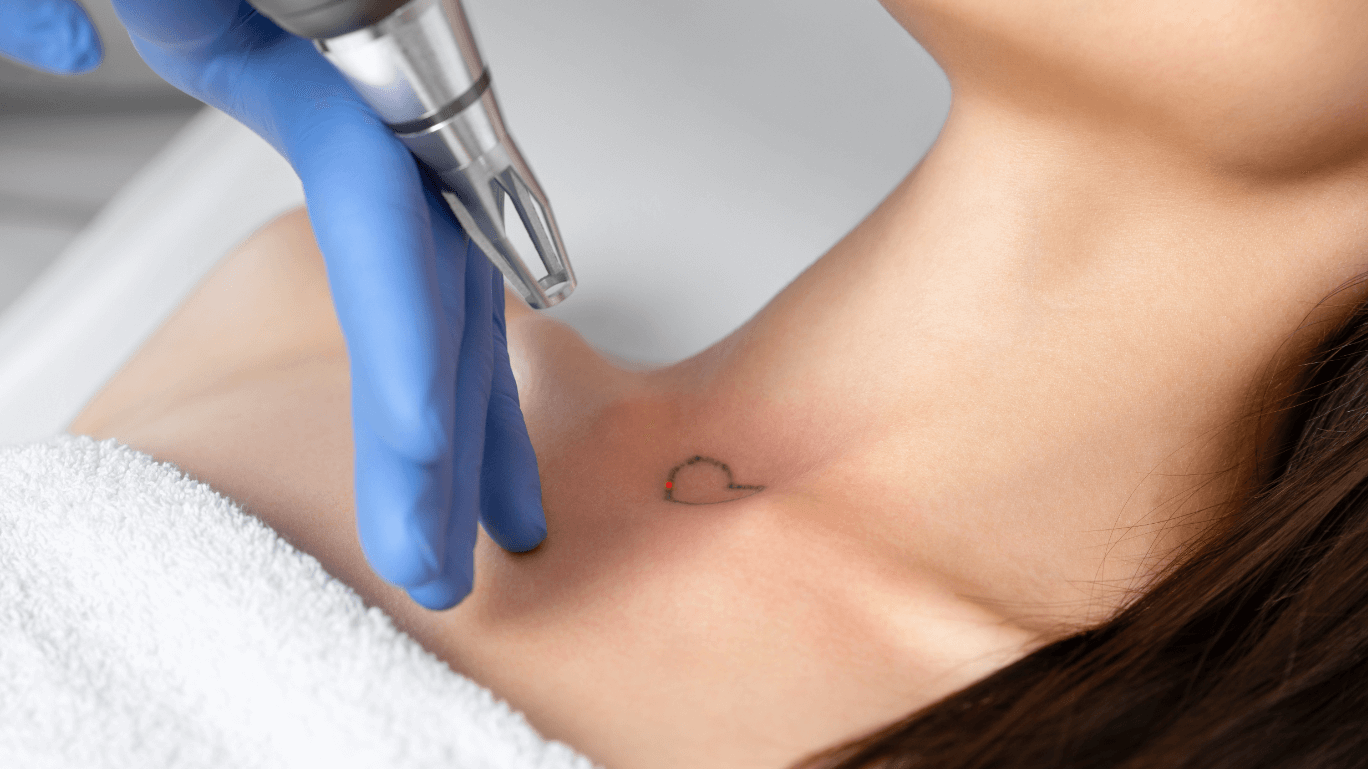 Getting a tattoo used to be a long-term situation, and if you had second thoughts about your decision, then hopefully, time would help the ink (and memory) fade away. Whether it represents a painful memory, or you just don't like the design anymore, modern advances in technology have made it easier to remove any undesired ink. At Health and Wellness of Carmel, experienced physician Dr. Clifford Fetters offers laser tattoo removal using the advanced laser system, the Harmony XL Pro, to Carmel, Indianapolis, and Noblesville, IN area patients. At your private consultation, Dr. Fetters and our dedicated staff can make an assessment and determine if you are the right candidate for this procedure. From there, we will create a customized treatment plan to address your needs.
Does tattoo removal work?
Although tattoo removal results vary from person to person, these sessions do significantly reduce the appearance of tattoos. Sometimes, laser treatments make them disappear altogether. The right candidates for laser tattoo removal are healthy with strong immune systems. Once the area has been treated, the immune system breaks down and disposes of the ink. Having a strong contrast between the color of the ink and the color of the skin may yield better results.
During your consultation in Carmel, IN, Dr. Fetters will ask about your health history and examine the areas of skin with tattoos. From there, he will be able to give you an estimation of how many treatments are needed and what the end results may look like. There are different factors that determine the success of laser treatments, such as the age of the tattoo and what colors are included.
How does laser tattoo removal work?
Before beginning any laser tattoo removal treatment, one of our experienced technicians will carefully clean the skin before applying a topical anesthetic. We then pass the applicator over the skin as it emits delicate laser light and pulsing energy. The Harmony XL Pro laser system is different from other systems as it also cools the skin during the process to reduce irritation.
Black tattoos are usually the easiest to remove since black pigment absorbs the light easier than other colors. The time it takes to complete the session varies based on the size of the tattoo. Your tattoo may require several sessions before obvious results can be achieved. Keep in mind that the skin needs to heal in between sessions.
Here are some of the benefits and advantages Indianapolis patients receive when scheduling a laser tattoo removal appointment:
Targeted treatment: The laser is designed to only address the tattooed area, leaving the surrounding skin cells alone.
Minimal recovery: After receiving treatments, patients only need to protect their skin from sun damage. Any side effects should subside after a few days.
Safety: Laser tattoo removal is one of the safest and most effective ways to remove tattoos. The risk of infection or undesirable side effects is minimal.
What does tattoo removal feel like?
The topical anesthetic does help with skin discomfort during the treatment, but Indianapolis and Noblesville, IN patients may experience some redness and sensitivity afterward. Many people compare the sensation with having a light sunburn. We will stress the importance of keeping the area protected and covered after each appointment. Dr. Fetters or a member of our team will give you aftercare instructions to speed up the recovery process between treatments. We can also help you schedule your next session at our office in Carmel, IN.
Where can I schedule a laser tattoo removal appointment in Carmel, IN?
Even though tattoos are meant to be permanent, some people come to regret them for many reasons. Whether they interfere with your professional life or your personal preferences have simply changed, we can help make the unwanted disappear. At Health and Wellness of Carmel in Carmel IN, we can provide removal solutions with our Harmony XL Pro laser system, providing satisfying results to men and women alike. Learn more about how tattoo removal works by scheduling a private consultation with Dr. Fetters at Health and Wellness of Carmel today.