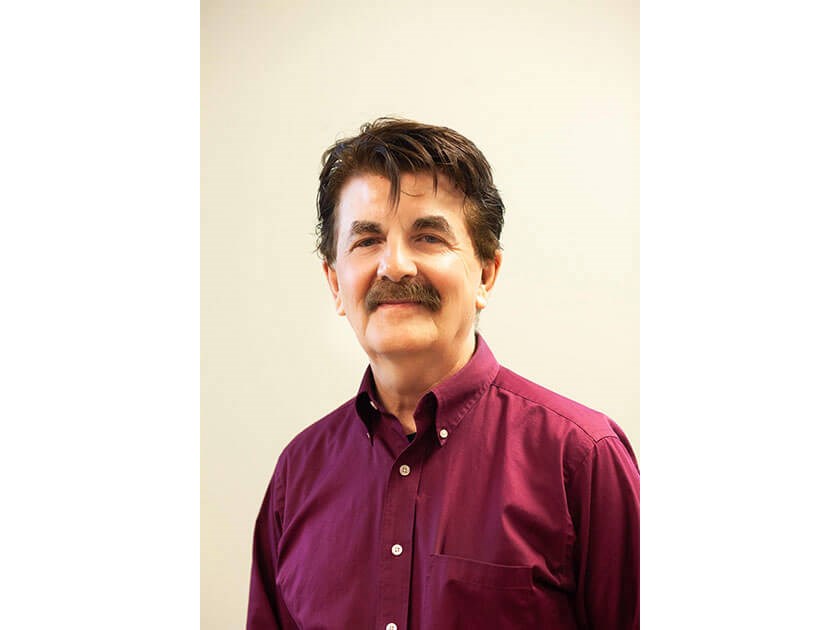 Jerry Weber, N.D. is a Naturopath. He has been involved in natural healing arts and sciences for over 25 years. After working many years as an herbalist and practitioner, Jerry Weber, N.D. received his diploma as a Doctor of Naturopathy in 2008 from Trinity College of Natural Health.
With his extensive knowledge of nutrition, toxicity, parasitology, enzymes, and bioidentical hormones, Jerry Weber, N.D. has helped thousands of people who were having health problems. He has had these amazing results by using only natural herbs that helped the body heal naturally.
Jerry Weber, N.D. specializes in digestive disorders and believes that many diseases today are initially caused by a faulty digestive system. As the founder of The Perfect Health System, he also is a master muscle tester, which is his main "diagnostic" tool. This system gives the patient quick, accurate, and less expensive answers to their health issues.
Jerry Weber, N.D. believes in natural health and the innate ability of the body to heal. He also believes that health is wealth and has dedicated his life to helping people heal naturally. For more information, please visit the Journey of a Naturopath blog.
Reviews
"Finally a place that looks for the reason behind symptoms not just throw medicines at you!While I have a ways to go to be well, Amanda Patchett, FNP-C listens to me and thinks outside the box to figure out the root of the issues by ordering tests, usual and not so usual, or by recommending a supplement known to help. I am so much further than years before and hoping we are heading the right direction to get me 100% soon!"
D.L.
Yelp
"When I came to HWOFC I was in constant pain, suffered severe anxiety, PMDD, TMJ, facial pain and palsy, nerve pain, memory fog, migratory arthritis, daily headaches, extreme fatigue, hypokalemia, hormonal issues, gluten and dairy intolerance, on and on. I suspected from my own research that I had undiagnosed Lyme Disease. As a homeschooling mother of four, running my own business, I KNEW that I had to find the very best - to get my life back. After a battery of tests, my suspicions were confirmed. Not only did I have chronic lyme, but also Rocky Mountain Spotted Fever and a host of other co-infections. My first meeting with Amanda Patchett was a blessing from God and I literally cried tears of joy and relief. They LISTENED to me, and began treatment immediately. Within four months I was nearly symptom free, and within 6 months I was whole and healthy again. We continued with holistic treatment for the following 6 months. Its been a year and a half since I walked into HWOFC broken and nearly out of hope, and I'm pleased to say that I have my life back! I have been >1 year 100% symptom free, my positive tests have gone to negative, I can eat whatever I want, and I can't remember the last time I had so much as a headache. I drive 3.5 hours to get to their practice, but I would gladly drive triple that knowing now how knowledgeable they are, and how they WILL NOT STOP until they know what is wrong with you and exactly how to treat you. I can say with certainty that two things saved my life.. Jesus Christ and Health & Wellness of Carmel. HWOFC- you have no idea the extent of what you've done for my family and I. I am eternally grateful. Kelli Leavens Albion, Illinois"
K.L.
Google
"For years I have suffered from an "unknown" illness. I have chronically suffered from joint and muscle aches, with brain fog along with fatigue. After seeing countless traditional doctors, each of them coming up with nothing for me besides "I must be making up my symptoms," I decided to see Dr. Fetters for a Holistic and functional medicine take on my health. The first visit went really well, as he was genuinely nice man and took his time to look over my previous health records. After explaining just a few of my symptoms, he seemed to quickly pick-up on what traditional doctors had missed and overlooked all these years. After drawing some basic labs and a couple other special labs based on his suspicion, I saw him for a second patient follow-up visit. Just as suspected, my levels of Lyme disease were very elevated, along with a couple other inflammation markers. Dr. Fetters started me on his natural and holistic treatment for this, an about a month later my symptoms had nearly resolved. I have been a patient of Dr. Fetters now for years and whole-heartedly believe he is one of the best doctors in the field. I recommend anyone who would like a more natural and effective method to treat their illness to see Dr. Fetters."
J.B.
Google
"Best Doctors and Staff in Indy. If you need hormone replacement or allergy issues this is your office...FINALLY!"
B.N.
Google
"My experience here has been a very positive one. Doctor demeanor is great. Dr. Weber has been very helpful in diagnosis of my physical problems and knowing what to do about them. I would recommend this practice to anyone."
S.F.
Google
Related Posts