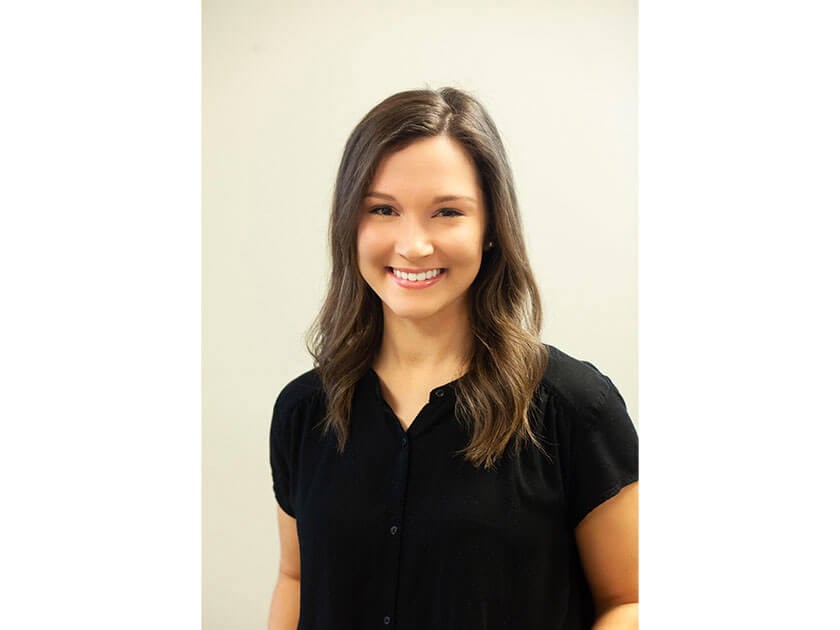 Brandy Protz is a nationally certified physician assistant. She earned her Master of Physician Assistant Practice degree at the University of Dayton, where she completed clinical training in family medicine, mental health, internal medicine, orthopedics, women's health, surgery, pediatrics, and emergency medicine.
Brandy is also a graduate of Indiana State University, where she earned her Bachelor of Science in Athletic Training degree with a concentration in applied medicine and rehabilitation. Her interest in functional medicine and discovering the root cause of diseases began when her grandmother was diagnosed with breast cancer in 2012. This interest carried forward to her undergraduate degree where she was focused on maximizing patient health through injury prevention and rehabilitation, nutrition and athletic performance. Her appreciation for functional and integrative medicine resulted in completing two research theses' on preventing, reversing or improving chronic disease and chronic pain with physical activity and lifestyle modifications.
Throughout her clinical training, she found herself becoming even more passionate about functional medicine, as many of the conditions she was evaluating were preventable, or could be treated more effectively with a unique, alternative approach. She valued getting to know patients as a "whole" person and working alongside them to get them feeling their best, not just simply managing their care or masking symptoms with prescription drugs.
She is thankful for the opportunity to practice in a patient-centered atmosphere, focusing on addressing the root cause of symptoms and optimizing each unique patient's health, naturally.
Reviews
"I have been going to the Medspa at Health and Wellness of Carmel LLC and I am very happy with my experience. I have been getting facial rejuvenation and laser hair removal by Sarah Berling and I can't give her enough praise. She is very professional, knowledgeable and answers all my questions that I may have. My skin has never looked and felt so good. Overall my experience each time has been exceptional. I can't wait for my next session with Sarah!"
R.S.
Google
"Our family has been seeing various practioners at Health and Wellness over the past 12 years, though in recent years only Dr. Weber. The holistic approach and focus on proactive wellness has helped us heal from chronic issues that were unable to be addressed through traditional testing and methodology. We're grateful for this practice and highly recommend."
S.M.
Google
"The MedSpa services were amazing. Everyone was very nice and professional. My appointment was on time and the scheduling process was flawless. Sarah and Abby made me feel relaxed and they provided a comfortable environment!"
A.M.
Google
"Dr. Fetters and Brandy were excellent and very helpful!"
M.W.
Google
"Brandy is amazing, very informative, patient, SMART"
L.T.
Google
Related Post